OCEAN PHOENIX
Description
Stylish, fast and seaworthy
With the 23.5-meter-long sailing yacht OCEAN PHOENIX Rob Humphreys achieved a masterpiece of a fast, extremely seaworthy sailing yacht with elegant lines. The design combines comfort and performance with a generous amount of space and a lot of privacy. Beautiful wooden design elements give the yacht a timeless ambience with a touch of the extraordinary.

After the refit in the spring of 2019, the yacht is in excellent condition.

Up to 7 guests can enjoy their sailing holiday in the summer in the entire Mediterranean and winter in the Caribbean. For avid sailors, the sail-loving skipper likes to create special sailing experiences.
Guests who prefer to relax can enjoy relaxing days in beautiful bays in the stylish cockpit and bathing off the platform. The cook spoils her guests with delicious, healthy meals and radiates with happiness.


Plenty of space at and below deck
The guest cockpit fascinates with stylish charm. Here, guests can be among themselves during the sail. Behind the guest area is the separate nautical cockpit for the helmsman.

The light, airy design is also reflected in the cabins. All guest cabins go directly to the salon and offer optimal privacy. Each cabin has its own shower room.

3 double cabins can accommodate up to 7 guests. One of the cabins can be used as a Pullman cabin.

With the galley separated from the stateroom guests enjoy a maximum of privacy.
---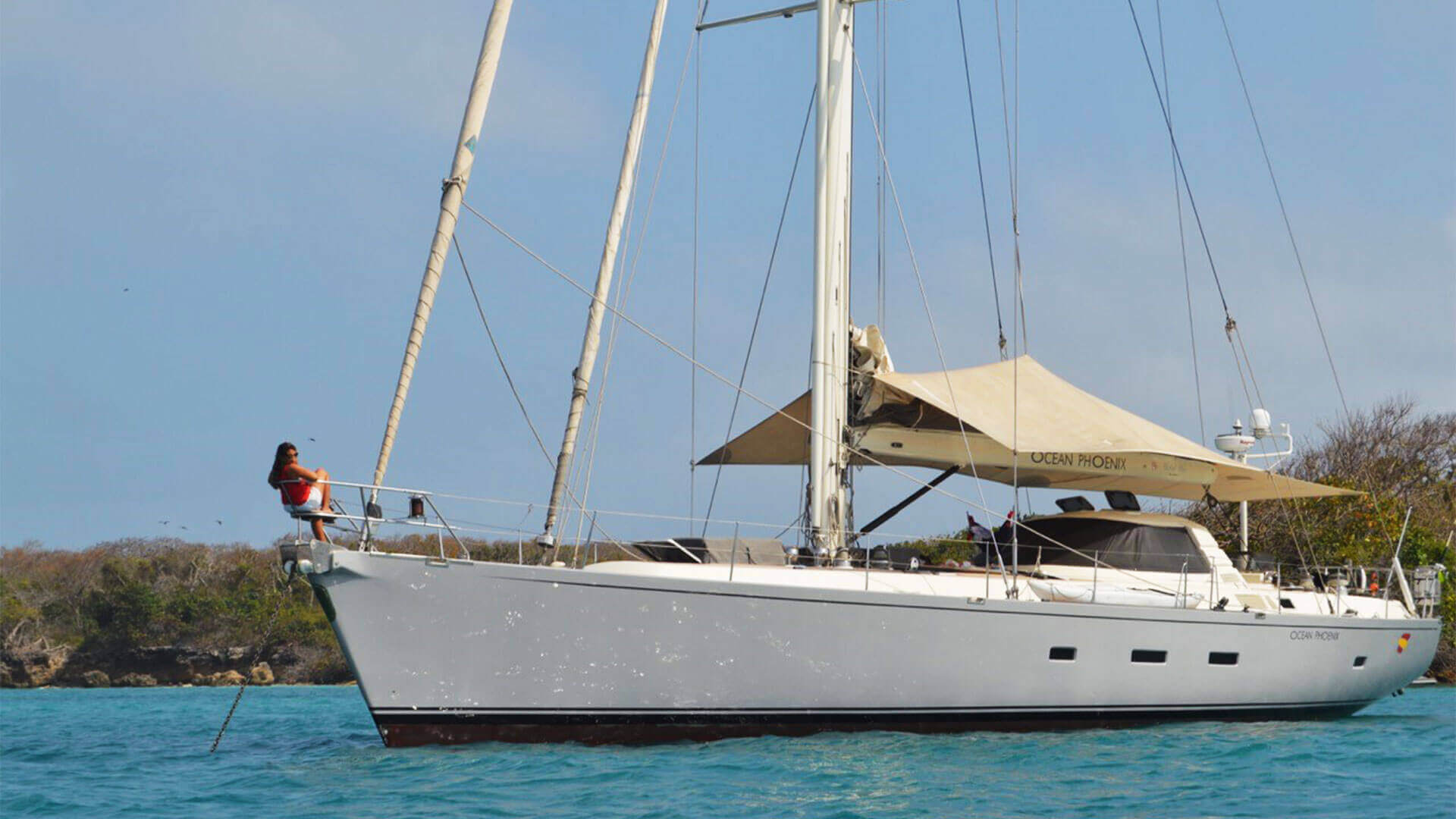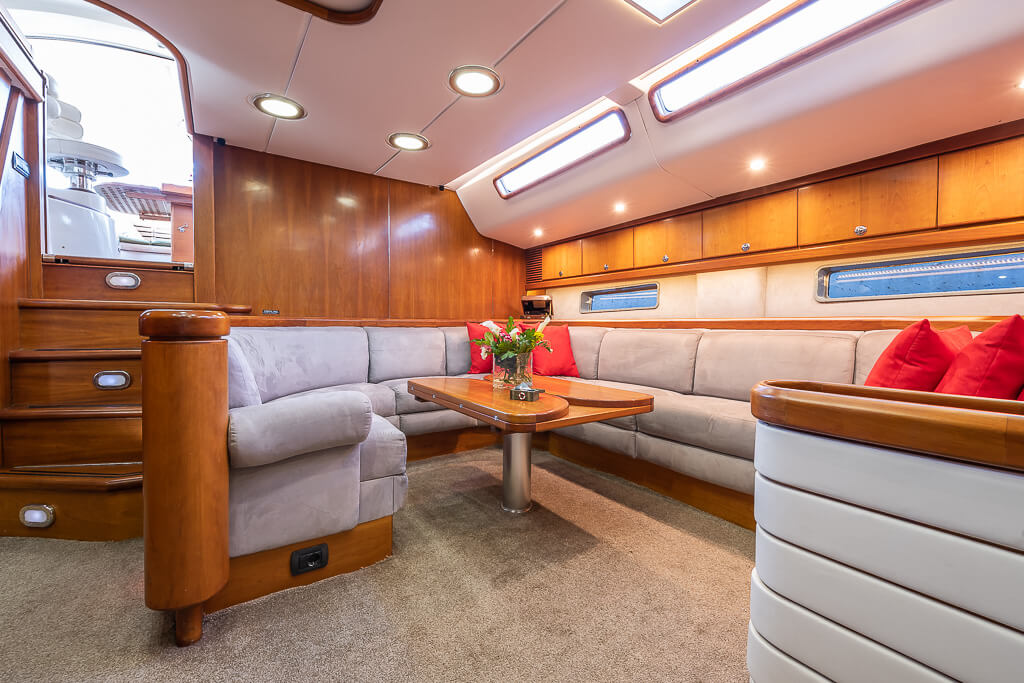 Juan Luis Serra LaLaurie h4> (Captain/ Owner, Spain)
Juan Luis Serra LaLaurie has been an avid sailor since childhood and already represented the Spanish national team at the Olympics. Currently he sails in the J80 class. For more than 20 years he has devoted himself with love and empathy to his profession in the charter world. As a shipowner, he attaches great importance to maintaining and improving his ship, the Phoenix Ocean, always in optimal condition for perfect and comfortable sailing in all conditions. Languages: Spanish and English.
Dery Luz Julio Sanchez
Chef, Colombian
Born in Colombia in 1983, Dery began her profession in training with her family in high-end hotel business. In 2017, she discovered her love for sailing. Since then, she has traveled more than 30,000 nautical miles in the Caribbean and the Mediterranean, serving many charter guests. Dery's passion is cooking with a focus on healthy cuisine made with fresh ingredients. Dery creates some wonderful dishes that are inspired by her many travels and are loved by her guests.

Her cheerfulness and her smile welcome guests aboard the OCEAN PHOENIX.
---